Edie Bayer, Author, Prophet, Speaker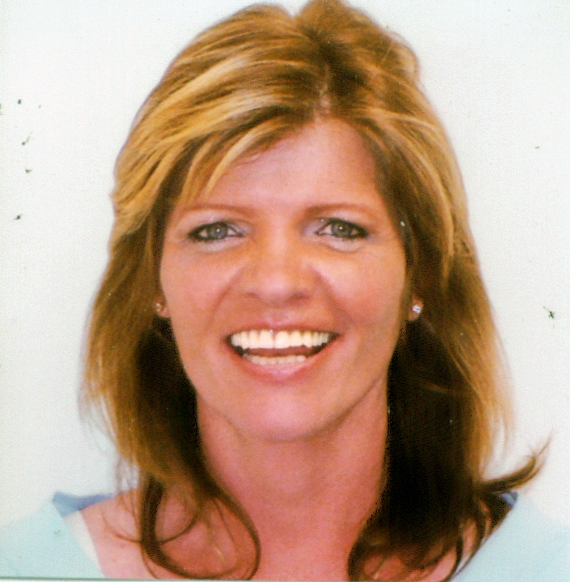 Edie speaks with authority and power! She mixes humor with hope, information with inspiration, along with a little perspiration!

Edie is a prophetic voice to the nations! She is a prophetic preacher, author, editor, motivational speaker and compassionate minister.

Edie's ministry attracts miracles! Gold dust is always present when Edie ministers.

Edie has authored five books and a workbook as well as her blog "God Notes". Edie Bayer has appeared on the Elijah List four times. Read Edie's Elijah List prophetic words HERE .

Edie is an ordained minister, and has worked with healing ministry giant Joan Hunter fighting front line battles against the enemy.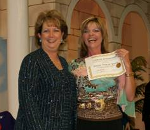 Edie has been trained in the healing ministry, and she believes in Faith Healing. Edie has borne witness to many divine healings, and was divinely healed TWICE! Edie has laid hands on many people and seen them healed.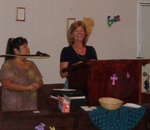 In addition to working with Joan Hunter as executive assistant over a seven year period, Edie has ministered at numerous ministries, churches and groups in Texas, Arizona, Florida, South Dakota and Louisiana. She is available to come to your women's group, home group, meeting and church service.

In addition to her gift of prophecy, she also teaches budding authors how to write, publish and sell the book inside of them. Please click HERE for more information about writing a book. Edie will come to you and teach your women's group, home group, bible study, retreat or other church group how! Edie offers a guaranteed sales method for books. Just ask.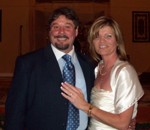 Edie is married to anointed trumpet player Darryl Bayer. This dynamic team can come to your event, seminar, revival, retreat, meeting or conference to speak, preach, pray and bring your people closer to God.


Contact Kingdom Promoters to have Edie Bayer speak at Your next Event, revival, retreat or meeting!