Edie Bayer, Author, Prophet, Speaker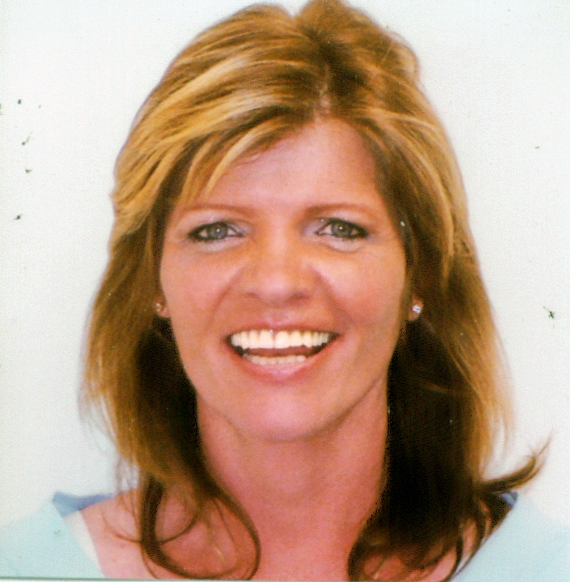 Edie speaks with authority and power! She mixes humor with hope, and information with inspiration, along with a little perspiration!

Edie is a prophetic voice to the nations! She is a prophetic preacher, exhorter, motivational speaker and compassionate minister.

Edie's ministry attracts miracles! Gold dust is always present when Edie ministers.

Edie has written three books as well as her blog "God Notes".

Edie is an ordained minister, and has worked with healing ministry giant Joan Hunter fighting front line battles against the enemy.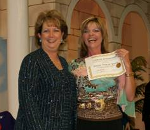 Edie has been trained in the healing ministry, and she believes in Faith Healing. Edie has borne witness to many divine healings, and was divinely healed TWICE! Edie has laid hands on many people and seen them healed.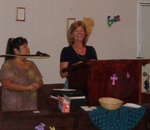 In addition to working with Joan Hunter's ministry for over three years, Edie has preached at numerous ministries and churches in Texas, South Dakota and Louisiana. She has also ministered in the missions field in Mexico. She trained for missions and ministry for three years, each year culminating in a trip over the border to preach in churches in Mexico.

She has served in many different capacities for the Lord, including prayer ministry, ministry team, ushering, greeting, and hospitality.

In addition to her gift of prophecy, she also has gifts of healings, administration and helps.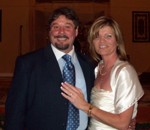 Edie is married to anointed trumpet player Darryl Bayer. This dynamic team can come to your event, seminar, revival, retreat, meeting or conference to speak, preach, pray and bring your people closer to God.


Contact Kingdom Promoters to have Edie Bayer speak at Your next Event, revival, retreat or meeting!